We understand that customer confidence and the relationship between ourselves and the customer is one of the most important aspects of the job itself. Please click the checkatrade logo below to go to our checkatrade page and see the many reviews we have received so far.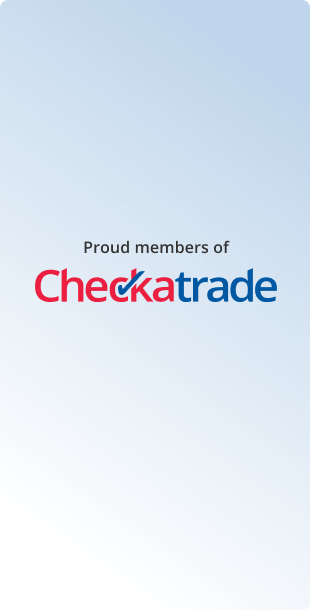 Install Under Stairs Bespoke Cupboard, Storage, Checkatrade Ferndown
"We had custom creations install fitted wardrobes in one of our bedrooms in February and were extremely pleased so we had them back. We were not disappointed."
Fitted Office Cupboard and Desk, Checkatrade Bournemouth
"Very impressed from introduction to completion. Professional service and quality of work."
Fitting Wardrobes in Bedroom, Checkatrade Ringwood
""Excellent service, friendly, professional, caring service, would use again." 31 May 2017"
Fitted Wardrobes, Checkatrade Verwood
""Their first priority was laying dust sheets etc. Very professional neat and tidy job cleaned up after, excellent job all together." - 26 May 2017"
Fitted Bedroom Furniture, Checkatrade Bournemouth
""Polite; punctual and professional. Really pleased with the whole experience from first contact, through design, to installation. Great work by all the team." 26 May 2017"
More Wardrobes added to the fabulous ones already fitted by them, Checkatrade Bournemouth
""Amazing company, good value for money, polite, informative, clean and professional. One negative - they are too busy! Would use again and again." - 25 May 2017"
New Kitchen, Checkatrade Ferndown
""I had a new kitchen fitted by James from Custom Creations. He was excellent, polite and punctual and a clean worker. The product is fantastic, very sturdy and modern." - 15 May 2017"
Cloakroom Cabinet and 2 x Counter Tops, Checkatrade Verwood
""Very pleased indeed. Happy to recommend." - 11 May 2017"
New Wardrobes in 2 Main Bedrooms, Checkatrade Winchester
""Great experience from start to finish. Wonderful family business. We had them round to quote last year and knew straight away we wanted to work with them. Eventually placed the order in Jan after other preliminary jobs had been finished at the house, luckily lead time was only 3 months then - I think it's even longer now as their quality and reputation speaks for itself. Highly recommended by us and will definitely use again in another property." - 10 May 2017"
Custom made fitted bedroom furniture, Checkatrade Ringwood
""Came a week early and we were delighted to see their fitter Julian who fitted our previous bedroom. Explained everything before he started. Excellent workmanship. Pleasure to have him work in our home, a wonderful company" - 05 May 2017"
Fitted wardrobe, Checkatrade Wimborne
""Skilled craftsmen, efficient office." - 02 May 2017"